Neil Greenberg - Yvonne Meier - Jennifer Monson
together & separately
November 5 - November 7
Three divinities of the experimental dance scene join forces for an evening of twists and turns. In Jennifer Monson's Folkdances for an Untidy Cardinal – a departure from her most recent works – she returns to choreographic strategies she was using in the 80's in her so-called "line" dances. Neil Greenberg presents this solo, which was preliminary research toward his 2014 evening-length quartet, This, and will also present a study for a new group work, constructed as an assemblage of dance "objects." Yvonne Meier, collaborating with drummer Chris Jaeger-Brown, will dance in costumes that contribute to the soundscape. The evening will include a brief performance collaboration of Greenberg, Meier and Monson as a trio.
TICKETS: $20
PERFORMANCES
Thursday November 5 at 8pm
​Friday, November 6 at 5 pm
Friday November 6 at 8pm
Saturday November 7 at 8pm
Curated by Stacy Grossfield.
NEIL GREENBERG
is a choreographer, dancer, and educator, perhaps best known for his Not-About-AIDS-Dance, which employs his signature use of projected text as a layering strategy that complicates the performance moment while also opening doors into potential meanings in the dance. His most recent projects - Really Queer Dance With Harps (2008), (like a vase) (2010), and This (2014) - continue his investigation into the nature of meaning-making. He danced with Merce Cunningham Dance Company from 1979-1986; was dance curator at The Kitchen from 1995-1999; and currently teaches at Eugene Lang College for Liberal Arts, The New School.
YVONNE MEIER
– originally from Zurich, Switzerland – has lived and worked in New York City since 1979, where she became a member of the original group around Performance Space 122, regularly collaborating with Ishmael Houston-Jones and many others in the U.S. and Europe. Her work, spanning anywhere from big spectacles to quiet solos, has been supported by three Fellowships in Choreography from the New York Foundation for the Arts, the National Endowment for the Arts, NEA Inter Arts, Franklin Furnace and Pro Helvetia. The American Master Piece program of the NEA has supported the upcoming re-creation of her performance-instillation work, The Shining. She has received three Bessie Awards for her works The Shining (1993 and 2011) and Stolen (2009). She has twice been supported through the Movement Research Artist-in-Residence program. Meier has been teaching Releasing Technique and Authentic Movement nationally and internationally for the last 30 years. After a life-long commitment to improvisation she has developed her own improvisation technique known as "Scores." Meier also teaches children's dance classes in New York public schools through Movement Research's Dance Makers program.
JENNIFER MONSON
uses choreographic practice as a means to discover connections between environmental, philosophical and aesthetic approaches to knowledge and understandings of our surroundings. As Artistic Director of iLAND she creates large-scale dance projects informed and inspired by phenomena of the natural and the built environment. Monson is on the faculty at the University of Illinois, Urbana Champaign in the Dance Department and is currently a Marsh Professor at Large at the University of Vermont. www.ilandart.org
Photo credits (clockwise from left): Yvonne Meier (c) Ian Douglas, Jennifer Monson (c) Ian Douglas, Neil Greenberg (c) Maggie Picard
Powered by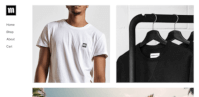 Create your own unique website with customizable templates.