The Dance Apocalypse/
Solos
April 3 - 5, 2015
Friday and Saturday, April 3 and 4 at 8 pm
Sunday, April 5 at 7 pm
Tickets: $15
The Dance Apocalypse/Solos
, created by Gabrielle Revlock and Nicole Bindler, continues JACK's strong connection with the Philadelphia performance scene. The piece is a radical challenge to the paltry circumstances in which artists seek funding and a heart wrenching end-of-the-world love story with pizazz. It includes clitoral embodiment, taxidermy hats, a kickstarter campaign and true confessions. A combination of circumstances (travel, funding, curiosity) caused them to pull the piece apart, divvying up the material into two solos. Revlock performs
The Dance Apocalypse/Fundraiser
and Bindler performs
The Dance Apocalypse/Class.
For the first time, the solos will be shown together. The solos bring focus to Revlock and Bindler as individuals and provide personal and sometimes contradictory perspectives on their tumultuous relationship.
More Info
The Dance Apocalypse (Gabrielle Revlock and Nicole Bindler) is a Philadelphia-based company that makes dances with you and for you that transcend the border between audience and stage. Their work is fiercely feminist, wild, and genre defying. They use movement, text, video, stage combat and comedy to create a sensorial extravaganza. They are particularly interested in the Q and A format as performance; critiquing spectacle and competition in contemporary dance; collaboration as a practice and lifestyle. They do not shy away from using animals and babies to charm your pants off. Their work has been frequently described as joyfully disorienting. They have performed their collaborative work throughout Philadelphia, New York, D.C., Pittsburgh and Seattle. Their dances have been supported by The Pew Center for Arts and Heritage, FringeArts and The A.W.A.R.D. Show! www.TheDanceApocalypse.org

Gabrielle Revlock is a dance-maker working in Philadelphia & New York. In 2010 she received a Rocky Award for her signature piece Halo performed with a hula hoop and premiered at the Korzo Theater in the Netherlands. Her work has been supported by a Fresh Tracks Residency, a LAB Fellowship through FringeArts, Pennsylvania Council on the Arts, SCUBA National Touring Network for Dance, Omi International Arts Center and the Susan Hess Choreographers' Project. She has danced for Lucinda Childs, Susan Rethorst, Christopher Williams and now Jane Comfort & Company. Interested in bridging experimentation and populism, she created the online video So You Think You Can't Understand Contemporary Dance?, a two-minute conversation with her favorite five-year-old. www.GabrielleRevlock.com

Nicole Bindler, creator of Clitoral Embodiment®, has had an extensive movement and Somatic education, including certificates in Somatic Movement Education (2014), Embodied Developmental Movement and Yoga (2013) and Embodied Anatomy Yoga (2010) from the School for Body-Mind Centering; a degree in Muscular Therapy from the Muscular Therapy Institute (2002); a BA in Dance and Poetry from Hampshire College (1999). Her dances have been shown throughout the U.S., Canada, Argentina, Berlin, Tokyo, Beirut, Mexico and Quito (Ecuador). She teaches at University of the Arts and Temple University in Philadelphia. She has taught workshops in Somatics, Contact Improvisation and Performance Practice throughout the U.S., Argentina and at International Contact Festival Freiburg in Germany. www.nicolebindler.com

Photo by Kathryn Raines
Powered by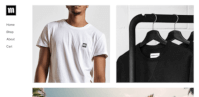 Create your own unique website with customizable templates.