Rick, Dave and Alec's
End-of-winter
"Die Sch
ö
ne M
ü
llerin" Party
Saturday, March 5 at 8 pm
​
Benefit for JACK's community programs
TICKETS: $25 in advance, $30 at the door.


Join the creators of the OBIE-winning play "Three Pianos" for their now-annual boozy Schubertiad with special guests, in a benefit to support JACK's artistic and community efforts. This year, the tuneful trio of Rick Burkhardt, Dave Malloy and Rick Burkhardt
will be delving for the first time into Schubert's song-cycle "Die Schöne Müllerin" ("the beautiful miller girl"), joined by these other musical mights, who will be offering their own interpretations of songs from the cycle:

Justin Hicks
Alaina Ferris
Brent Arnold
Brian McCorkle

Jean Rohe

Amirtha Kidambi
Gelsey Bell
Nick Choksi
Sam Kulik

Meaghan Burke

Ross Karre
Alice Teyssier
Or Matias
Jadele McPherson
Starr Busby
Kim Mayo

Lacy Rose

Catherine Brookman
Ian Axness
Brett Umlauf
​
Powered by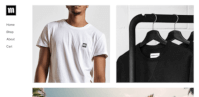 Create your own unique website with customizable templates.