nora chipaumire: 100% Pop | Shabeen Remix
January 4 - 10, 2019
​Presented as part of
American Realness Festival
PLEASE NOTE: THE AUDIENCE WILL BE STANDING DURING THE SHOW (accommodations can be made for those with disabilities by e-mailing info@jackny.org).
100% POP | SHABEEN REMIX is reckoning with the production and consumption of POP sound and imagery in the hyper-reality of global capitalism. It is a resurrection for the era of drum magazines, African broadcast stations, color bars, and a people with active connections to rural and township lifestyles. 100% POP | SHABEEN REMIX is chipaumire's re animation of ( 100 % POP -2018 ) It considers shabeens ( illicit beer halls ) pungwe ( all night rituals ) and juke joints as the powerful breeding grounds of Southern Africa 's musical talents ( and not art schools ) - This iteration also reveals more of the musical sciences involved in vinyl deejaying as well as the digital deejaying .
Friday, January 4, 10:00pm
Saturday, January 5, 10:00pm
Sunday, January 6, 8:00pm
Thursday, January 10, 10:00pm
Friday, January 11, 10:00pm
Saturday, January 12, 10:00pm
60 minutes
Powered by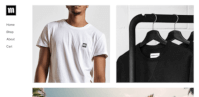 Create your own unique website with customizable templates.