Ghetto Hors d'Oeuvres: Reparations
Presented by
Oye Group
June 22 & 23 at 8 pm
Tickets:
$20
Ghetto Hors d'Oeuvres: Reparations is the next in this series of poetic theatrical performances in which rappers and poets collaboratively address reparations in our current climate. In a city that is home to more artists in the U.S. than any other, Ghetto Hors d'Oeuvres sparks dialogue on complex issues of immigration, economics and survival through the richness of art, poetry and music. Enjoy free hors d'oeuvres and bear witness as an eclectic group of NYC artists, both native and immigrant, decipher the block and break down the rock that is the foundation and cornerstone of the NYC we call home. Performances are followed by a DJ set, conversation and dancing.
PERFORMERS
Elisabet Velasquez, Roya Marsh, Nick E Finn , Paula Ramirez , Mariana goycoechea, Kleaver Cruz, Jerome Geyer, Keomi Tarver, 7 perception & Will mula
PRODUCTION TEAM
Curated by
Elisabet Velasquez & Oye Group
Directed by
Modesto Flako Jimenez
Musical Direction from
Lateef Dameer
Video Design by
Kevin Torres
Lighting Design by
Dallas Estes
Stage Managed by
Kendall Allen
Pictured above: 7 perception (c) RadioSilence
Powered by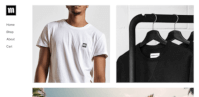 Create your own unique website with customizable templates.